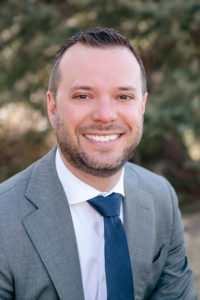 Jason D. Dean, CPL
Chief Executive Officer
Mr. Dean is a Certified Professional Landman with 25 plus years' experience in the Oil and Gas Industry.  Through the course of his career, he has worked with private and public landowners, as well as various oil and gas companies, to acquire more than 1.5 million acres of leasehold and mineral rights in various domestic basins.  Mr. Dean's work experience includes extensive field-level negotiation with landowners, in-house operations with Anschutz Exploration Corporation and Newfield Exploration, and serving as the Vice-President of Land for Cascade Petroleum – a private-equity backed oil and gas startup.  In 2014, Mr. Dean was recognized by the Oil and Gas Investor as one of the "Top 20 oil and gas professionals under the age of 40".  As the Chief Executive Officer of Horizon Resources, LLC, Mr. Dean is responsible for the strategic and operational direction of the organization.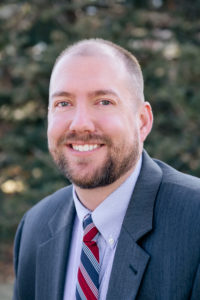 Michael Zoll
Chief Operating Officer
Mr. Zoll has spent his entire 20 plus year career working the Rockies as a Petroleum Engineer.  He has significant experience with field-level completions and operations (BJ Resources and Noble Energy), as well as senior management with Noble Energy, EOG Resources and Vitesse Energy.  As the Bakken Area Manager, Mr. Zoll led all development operations for EOG Resources in the Williston Basin – with an annual CapEx budget of over $1B.  Mr. Zoll has extensive experience evaluating oil and gas properties for acquisition/divestiture efforts in multiple basins.  As the Chief Operating Officer of Horizon Resources, LLC, Mr. Zoll is responsible for all engineering analysis and financial underwriting.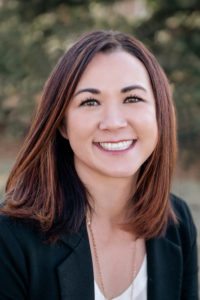 Jessica Keiko Dembeck, RPL
Land Manager
With 17 plus years of in-house experience with multiple operators, Ms. Dembeck has developed a deep knowledge of oil and gas land operations.  She has worked assets in multiple onshore basins and is well versed in complex land issues associated with fee, state, federal and Indian lands.  During her time with Anschutz Exploration Corporation and Newfield Exploration, Ms. Dembeck managed field brokers for large acquisition and due diligence projects, cleared sites for drilling and negotiated countless transactions with landowners.  In her current role with Horizon Resources, LLC, Ms. Dembeck is responsible for drafting and negotiating agreements with landowners, maintenance of all internal land records, as well as all division order calculation and administration.
Patrick J. Finley, CPL
Acquisitions Manager
Mr. Finley is a Certified Professional Landman with 18 plus years' experience as a Landman. Through the years, Mr. Finley has built a strong foundation of title and curative skills by working complex mineral title and heirships in some of the most complex onshore basins.  Additionally, he has worked with of mineral and surface owners to secure leases, purchase minerals/royalties and negotiate surface use agreements for oil and gas development. Prior to Horizon, Mr. Finley worked as an independent Landman for several E&P companies of all sizes. Presently, Mr. Finley serves as Acquisitions Manager for Horizon Resources, LLC and has oversight of all field acquisitions and title/curative efforts.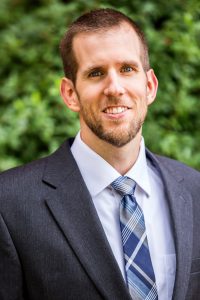 Randy Andersen
Engineering Manager
Mr. Andersen has been working in the Oil and Gas Industry for 13 plus years.  Following his graduation from Colorado School of Mines in 2010 (BS in Petroleum Engineering), Mr. Andersen joined Anadarko Petroleum Corporation as a Production Engineer working the DJ Basin.  In 2012, Mr. Andersen was promoted to Completions Engineer where he gained valuable experience designing and executing completions in an annual program that included 350+ wells and had a budget of ~$1.5B.  In 2017, he accepted an internal move to Midland, TX to serve as Staff Reservoir and Planning Engineer for Anadarko's Permian Basin assets, where he led forecasting/planning efforts for an annual program of $1B+.  Mr. Andersen joined Horizon Resources, LLC in late 2018 and is currently serving as its Vice President of Engineering, where he leads engineering efforts focused on acquisition valuation and corporate planning.
M. Todd Ritchie
Business Development Manager